Inversee Media started in 2013, from the desire to be a medium that people can send a message through. From the individual, all the way to the big companies, we wanted to help everybody to have a voice and communicate something visually. They say a picture is worth a thousand words, so we've done the maths and it appears that the thousands of frames a video would have would then be worth millions and millions of words. This is the power of media and we want to help anyone get their message through in such a noisy time we live in.
When you work with us, the message that you're passionate about becomes our passion as well! So you can count on us to make sure you get the best we can offer – because we care!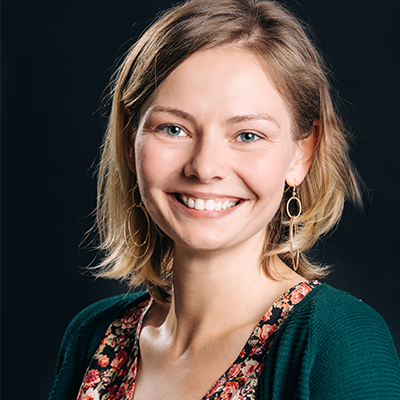 Ronella Sezonov
Founder (& Cinematographer)
Ronella started Inversee as a cinematography freelancer, passionate about films and inspirational images. In the past years, several of her freelancer friends joined this lovely team and she happily took on the challenges of a start-up life. Now she wants to take it to the next level.
Human emotions also interest her a lot, which was the reason she did a PhD in Art and Cinema relating this topic to movies and psychology. Her motivation has always been the people – be it colleagues, clients or collaborators – and she believes that every frame can tell one's story.
Fun fact: tears falling down her face don't stop her from enjoying REALLY spicy food.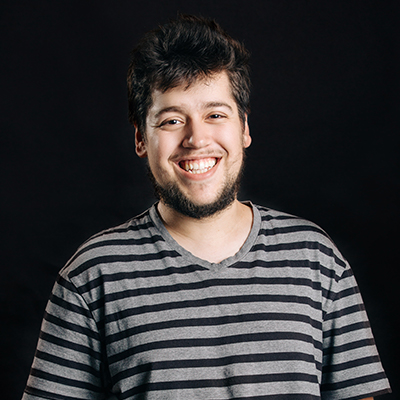 Otniel (Otty) Mezin
Video & Sound Editor
Otty is the guy who takes all the video footage, sound and graphic files and mixes them all together to form the best possible video for our clients. With a science and maths background in highschool and a film & art one in university, he balances rigor and creativity nicely.
He loves tweaking little details, but is also driven by good quality results which make clients happy.
Fun fact: in his spare time, he composes and plays music.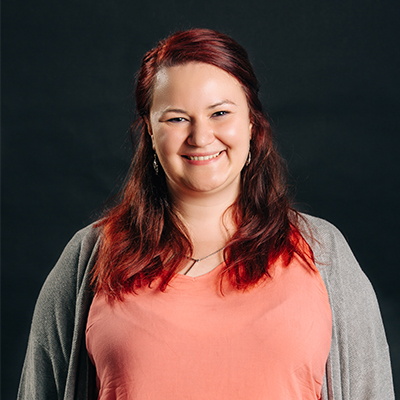 Alma Andreescu
Scriptwriter & Director
One of Alma's favourite things in life is chatting to clients and seeing them happy! And she's pleased to do so by writing video concepts, directing them and/or supervising the project's evolution until the end. With German heritage and British education, her approach to work is both serious and casual.
Fun fact: she thinks some of the best countries in the world begin with an "I".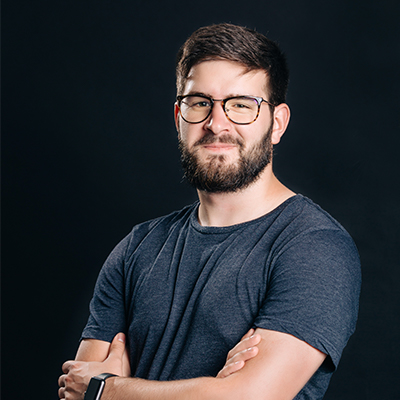 Ion (John) Cojocaru
DoP & Animator
John is all about the image, from photography and video to graphic design and animation. During his studies, art was always his first choice and he graduated the Cinematography section of the Film University, where he is now doing his MA in Animation. He's the type who locks himself in and works diligently on a piece until he's pleased with the result, not realising when the time passed.
Fun fact: He gets around by longboard and is counting the days until he can level up to motorbike skills.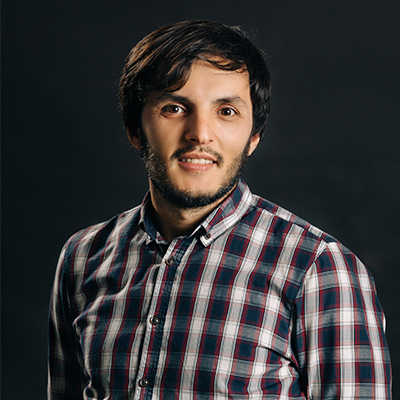 Nicolas Railovsky
Cinematographer & Photographer
His passion is online marketing but his true love is the image (video & photography). He likes "squeezing" emotions from people who look at his work. Teamwork challenges him and helps him develop quickly. Clients like working with him because he's cool, calm, professional and has a lovely Moldavian accent.

Fun fact: He wants to have 10 kids (with one wife!) and is at 4/10 now.